Penn State Conferences and Institutes
Supporting College Initiatives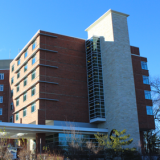 As a part of Penn State Outreach and Online Education, we plan and manage more than 90 conferences and programs each year, representing the diversity and strength of all of Penn State's academic colleges. Our management of those programs reflects our commitment to providing exceptional experiences to scholars and scientists; clients in transportation, engineering, and organizations; and youth, families, and professionals in health care, education, and business. If you are interested in offering a program on one of these topics, or any other subject, please contact us to get started at 814-863-5100.
We Take Care of the Details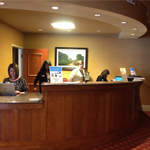 A successful event requires many separate pieces to come together seamlessly. The professional staff at Conferences and Institutes takes care of the details and logistics that could divert your attention from the most important element of your outreach effort — the content expertise you want to share.
Let us help you with:
preconference planning
on-site conference management
postconference follow-up activities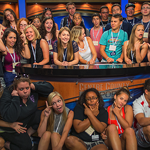 Our range of services includes program planning and development, registration set-up and monitoring, financial management, communication with registrants, on-site coordination, postconference evaluation, and more. We'll help you find the best space, food, hotels, and prices for your event, all while ensuring adherence to University policies and regulations. Conferences and Institutes will provide you with the support you need to offer your attendees a superior educational experience — whether there are 50 or 500.
revenue returned to Penn State colleges and academic units in FY14/15
Participants served per year
Partnership Funds allocated to Penn State colleges and academic units per year
Students served per year in engaged scholarship courses
What people say about us:
"The Transportation Engineering and Safety Conference is in its 19th year, and Penn State Conferences has been there to handle all of the details. Our participants and speakers come back year after year because they receive excellent value and customer service."
"I have worked with Penn State Conferences for more than 10 years, with three conference planners, and have found their assistance invaluable."
"Teaching a course through (Conferences and Institutes) allowed me to concentrate fully on the pedagogical aspects of the course, since all of the logistics were handled so smoothly and efficiently."