Although each conference is unique and services may vary for each conference, we offer three primary types of service: full conference management, registration-only services, and youth program management. You can select the service that best meets your needs.
Full Conference Management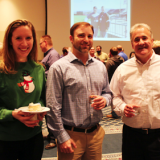 This service allows you to benefit from the full expertise of our conference planners. A planner will be assigned to your program to assist you with initial planning through postconference activities. For a detailed list of services, review our Taking Care of the Details document (Adobe PDF).
Registration-Only Services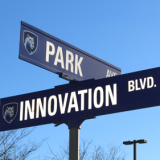 We can help you with the processing of participant registrations online and/or via paper forms. We offer a range of services, from very basic online registration-only services, to full registration services that include preregistration as well as on-site check-in as your participants arrive. We can also help you offer CEUs or professional education hours.
Youth Program Management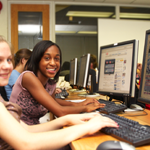 Academic youth programs present a unique set of challenges; the safety and security of each minor must be our primary focus. Conferences and Institutes is well-versed in all current youth policies and procedures. We implement them completely, which frees the faculty director of the youth program from the worry of managing all nonacademic aspects. It allows the faculty to focus on providing a quality academic program that will introduce potential Penn State students to the expertise that the University has to offer.
In addition to the comprehensive registration services listed above, Conferences and Institutes also:
ensures that counselors/chaperones receive background checks, mandated reporter training, and comprehensive orientation
supervises and supports counselors/chaperones
manages medical and parental release forms
manages housing
establishes and enforces rules and regulations for each camp
manages all emergency and behavioral issues
communicates with parents
ensures that special-needs accommodations are provided
monitors the camp and is available on a 24-hour basis
Types of Programs
Whether you're planning a large research conference, a small professional institute, a summer youth camp, or anything in between, we have you covered. The different types of programs that we manage include:
Conferences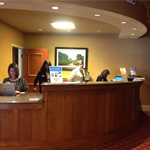 Conferences and Institutes works with the various Penn State colleges to plan both large and small conferences across a wide range of fields and topics. We understand the importance of creating a venue for researchers, practitioners, and students to share their ideas, network with colleagues, and develop professionally and academically. We'll help you offer a conference that represents Penn State's status as a world-class university.
Academies, Workshops, and Trainings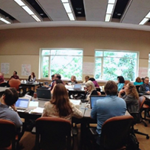 We also specialize in planning smaller scholarly and professional gatherings for a variety of purposes. These programs offer attendees an intimate setting that fosters learning, questioning, networking, and meaningful discussions with others in their field. Events with 20 people often require just as much planning as those with hundreds of attendees. Conferences and Institutes will make sure that no detail is overlooked.
Youth Camps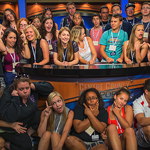 Youth camps are a great opportunity for colleges within Penn State to promote their degree programs, while giving high school students the chance to learn about college life and explore a major that interests them. Conferences and Institutes works with the colleges to plan first-rate youth programs that are educational, engaging, fun and, most importantly, safe.
Courses with Off-Site Instruction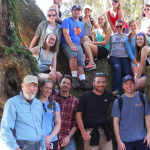 Conferences and Institutes also coordinates credit-granting courses that include off-site educational trips. We know that some of the most impactful learning occurs outside of the classroom, and we are here to assist with the planning of courses that require field trips and other off-campus learning experiences.
Note: The document uploaded on this page has not been modified and is in the format as received. Please email accessibility@outreach.psu.edu if you need this document in an alternate format.